ONLINE ORDERING!
First, we want to thank you all for your patience with calling in orders! We know it has been challenging to get through. As this is the case, we knew we had to adjust! So we are excited to announce that, starting Monday May 3rd, we now hae online ordering through our website and Facebook! Now to the logistics. While we are encouraged that we have entered Phase 1 in our fight against COVID-19, our primary focus is maintaining the health and safety of our customers and staff. Opening at 25% capacity presents far too many logistical and enforcement challenges. So we will remain open for the time being for takeout and delivery only. That said, we sincerely hope the online ordering process makes things much easier for you!

Friends and HST Family,
Please know that we are with you in this fight!  Please know that although the challenges we face seem to face daily, our goal remains the same.  We wanted you to know that our priority is and will remain the health and safety of our valued guests and beloved team members. We will continue to do everything we can to provide, highlight and celebrate the best Mexican food, culture and art, and we promise to do so in a manner that keeps you, our valued guests as safe as possible.
We have spent the past week implementing additional safety measures to ensure the safety of our staff and you, our HST Family. We have reviewed CDC and state and local guidelines to ensure the safety of everyone. As a result, we are implementing the following new practices:
• Hourly disinfecting of all surfaces, doorknobs, rails, restrooms, and all other surfaces that you might come in contact with. On tables we will disinfect as usual between each customer or hourly whichever comes first.
• We have removed paper menus and have new laminated menus that are sanitized after each customer.
• We eliminated cash transactions last week and that will remain in effect indefinitely.
• All plate ware and utensils have been replaced with dispensable items for the safety of our staff.
• Reinforcing with every team member our stringent safety and cleaning procedures;
• Obviously, any staff members who aren't feeling well, will be required to stay home.
We are also adapting our business model to ensure you are able to access our food should you be unable to dine with us at the restaurant.  The following options will be available on Wednesday of this week:
• Curbside pickup. Call ahead and prepay.  Upon arrival, call us and we will bring your meal to you.
• In-house delivery to your door.  Call in your order, pre-pay and we will drop your meal at your door.  Upon drop off we will text you to let you know your meal has arrived. This will avoid undue contact.
• On Wednesday, we will begin taking orders for packaged meals like half-dozen and dozen orders of tamales, elotes, rice and beans, etc. 
We thank you again from the bottom of our hearts and we look forward to continuing to serve and feed you and your families!
God Bless,
The Hunger Street Family
Cover Your Face & Flourish
Go grab this amazing new t-shirt from artist Lapiztola! Huge thanks to Impress Ink for supporting local restaurants, and amazing artists!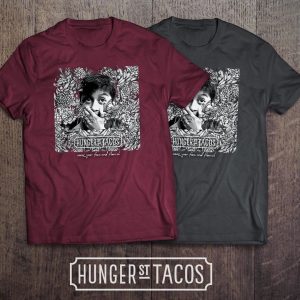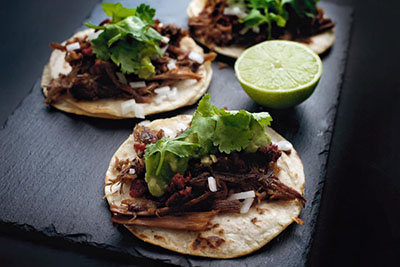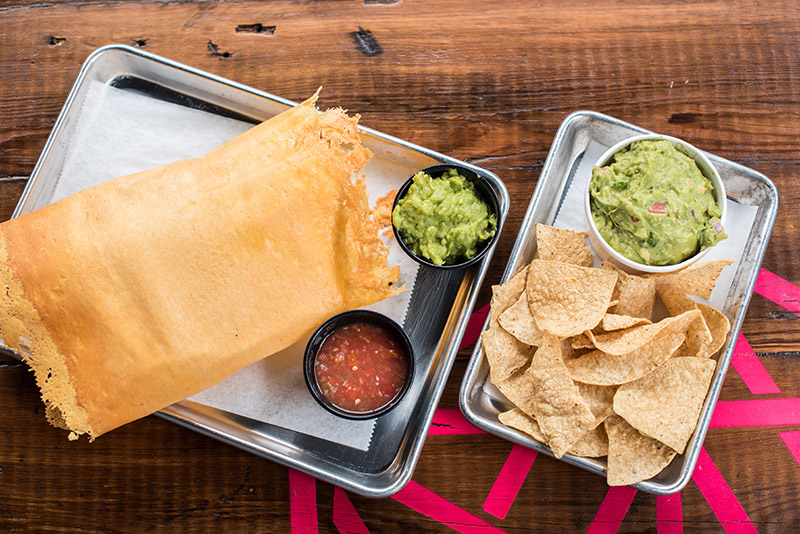 At Hunger Street Tacos, our mission is to highlight and celebrate the food found in the markets and street of Mexico City, in a venue that honors modern Mexican culture and art.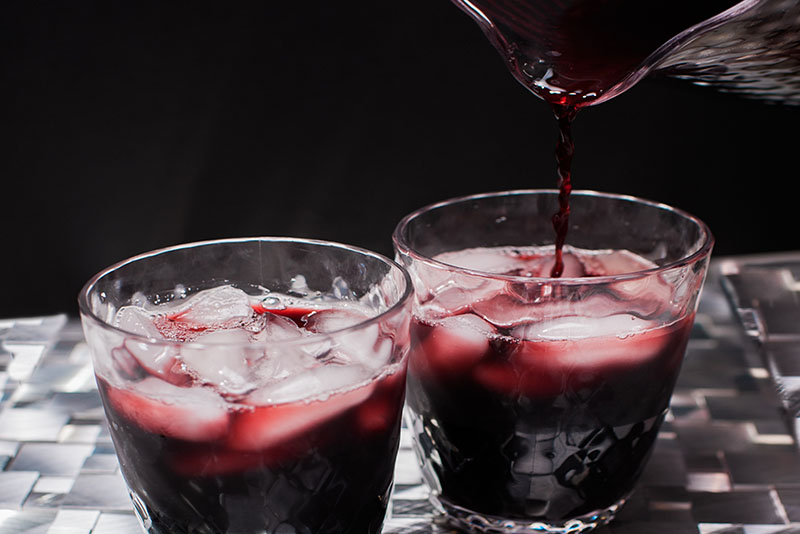 Beer and Wine Selection
We have worked with our local distributors to offer a wide range of premium beverages. Choose from more than 10 canned and bottled beer, including the hard-to-find 32-oz. Corona Familiar, and six taps of locally crafted draft beer. Also, try our delicious White and Red Sangria house-made with seasonal fruit and herbs.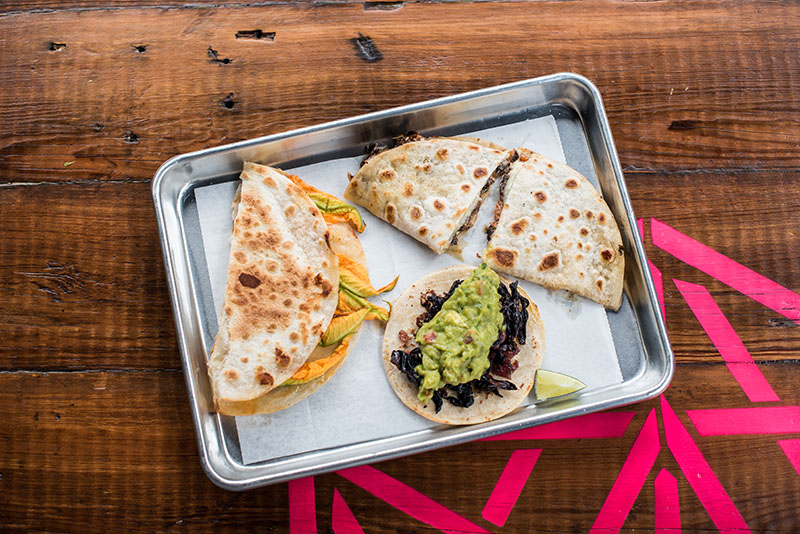 Vegetarian Options
On the streets and in the markets of Mexico City, you will find many vegetarian items. Dishes that may have been created because they were affordable and produce was abundant have become traditional favorites because they are delicious. Here at Hunger Street Tacos, we feel the same way. Our vegetarian dishes are among our signature items. Our mushroom quesadilla is just one example. Redolent with garlic and Mexican epizote (similar to oregano), the mushrooms, along with creamy Chihuahua cheese, make an exemplary filling for the crispy flour tortilla. Other vegetarian items include our Squash Blossom quesadilla and Hibiscus and Guac Taco.
"I have now been here a few times and brought more people with me every time. This place is SO GOOD. My fiancé and I are obsessed with the mushroom quesadilla but have held out on getting it the past few times so we could try more of the menu. Everything has such an amazing flavor and it's definitely the best place to stop for tacos in the Orlando area. Cant wait to go back!"
Hunger Street brings gourmet street taco trend to Winter Park's main drag.They took a liking to Mexican cuisine as children of missionaries in Guadalajara, and as far as bringing south-of-the-border tastes to Winter Park, consider their mission accomplished.