Tacos for Texas
Wednesday and Thursday (Sept. 6 & 7) 20% of all in store sales will go directly to Houston Food Bank to provide meals to hurricane flood victims.
Our Food
We serve high-quality Mexican street food in a setting that highlights and celebrates modern Mexican culture and art.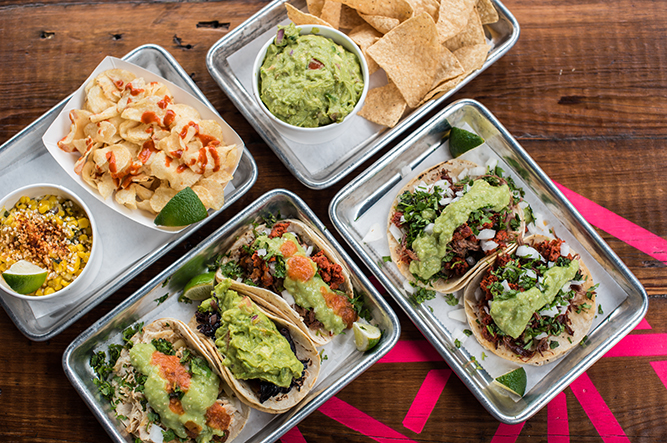 Our Art
Our walls have been conceived and painted by Lapiztola, a collective consisting of the designers Roberto Vega and Rosario Mtz, and architect Yankle Balderas, based in Oaxaca, Mexico, in collaboration with artist Liseth Amaya.